Rent
Industrial & Logistics
Size
Price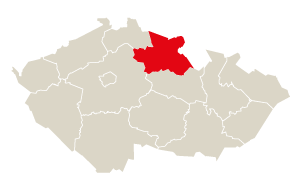 Industrial & logistics warehouses to rent - Hradec Kralove Region | JLL Commercial real estate
Hradec Králové Region in the northeast of the Czech Republic is bordered by Poland. The regional city is Hradec Králové, located on the D11 motorway, about 100 km from Prague and 20 km from another regional town, Pardubice. The Hradec Králové Region represents a relatively new location with limited speculative construction. There are two production plants of Škoda Auto - Kvasiny and Vrchlabí. With the planned completion of the D11 motorway linking the region with neighboring Poland, further development of the local industrial market is expected. The total area of modern industrial areas for rent in the region exceeds 100,000 m2.
1-8 of 8 offers Industrial and Logistics Rent 1-8 of 8 results
Most recent
Price ascending
Price descending
Size ascending
Size descending
Register to receive future email alerts for new offers that match your search criteria.
Industrial & Logistics
Rent
1 More filters
1-8 of 8 results
Specific location
Multiple properties