Rent
Industrial & Logistics
Size
Price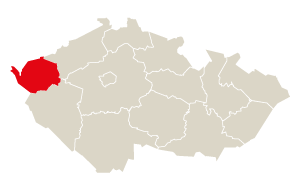 Industrial & logistics warehouses to rent - Karlovy Vary Region | JLL Commercial real estate
The Karlovy Vary Region is located in the west of Bohemia and borders with Germany. Its favorable location, following the completion of the sections of the D6 motorway towards neighboring Germany, has contributed to the development of the market. At present there are over 160,000 m2 of modern warehouse and production areas. These are either distribution centers or production plants that use the proximity of German automobile centers in Saxony and Bavaria. With the planned completion of the D6 motorway, we can expect the region to grow further in terms of the industrial market in the future.
1-6 of 6 offers Industrial and Logistics Rent 1-6 of 6 results
Most recent
Price ascending
Price descending
Size ascending
Size descending
Register to receive future email alerts for new offers that match your search criteria.
Industrial & Logistics
Rent
1 More filters
1-6 of 6 results
Specific location
Multiple properties