Rent
Industrial & Logistics
Size
Price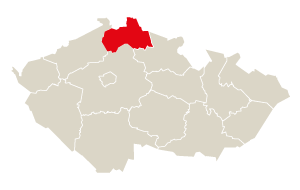 Industrial & logistics warehouses to rent - Liberec Region| JLL Commercial real estate
The Liberec Region is located north of Prague on the D10 motorway. It connects Liberec, Mladá Boleslav, and Prague. Although the region shares the border with Poland and Germany, the main driving force behind the construction of new warehouses on the local industrial property market is the automotive industry in Mladá Boleslav, which enters about 50 km south of Liberec. The total offer of modern industrial premises for rent in the region is more than 200,000 m2 and the largest group of tenants is made up of companies from the automotive industry.
1-8 of 8 offers Industrial and Logistics Rent 1-8 of 8 results
Most recent
Price ascending
Price descending
Size ascending
Size descending
Register to receive future email alerts for new offers that match your search criteria.
Industrial & Logistics
Rent
1 More filters
1-8 of 8 results
Specific location
Multiple properties