Rent
Industrial & Logistics
Size
Price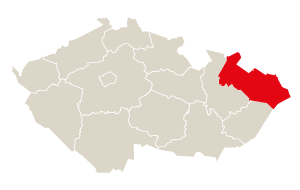 Industrial & logistics warehouses to rent - Moravian Slesian Region | JLL
Ostrava with 320,000 inhabitants is the third largest city in the Czech Republic and one of the most industrialized cities in the country. The completion of the Prague-Brno-Ostrava-Poland highway, the proximity to the developed Upper Silesian market and the opening of the Huyndai factory in Nošovice significantly supported the development of the local industrial property market. The Moravian-Silesian Region is now the fourth most important regional market in the country and it is also a strategic location for warehouse rental or development. At present, the Moravian-Silesian Region has about 0,5 million m2 of modern storage space for rent.
0 of 0 offers Industrial and Logistics Rent 0 of 0 results
Register to receive future email alerts for new offers that match your search criteria.
Industrial & Logistics
Rent
1 More filters
0 of 0 results
Specific location
Multiple properties