Rent
Industrial & Logistics
Size
Price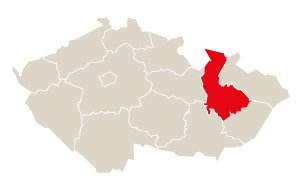 Industrial & logistics warehouses to rent - Olomouc Region| JLL Commercial real estate
Olomouc, the economic center of the Olomouc Region, lies halfway between the regional centers in the East of the Republic - Brno and Ostrava. The Olomouc Region is economically self-sufficient and thanks to the completion of the D1 it can support its own industrial and logistics real estate market. The region has great competition from neighboring regions, where there are quite a number of modern warehouse and logistics spaces. The total offer of modern industrial premises for rent in the Olomouc Region is currently approaching 200,000 m2.
0 of 0 offers Industrial and Logistics Rent 0 of 0 results
Register to receive future email alerts for new offers that match your search criteria.
Industrial & Logistics
Rent
1 More filters
0 of 0 results
Specific location
Multiple properties