Rent
Industrial & Logistics
Size
Price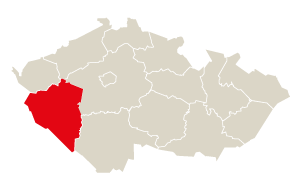 Industrial & logistics warehouses to rent - Pilsen Region | JLL Commercial real estate
The fourth largest city in the Czech Republic, Pilsen, lies 80 kilometers west of Prague, with the capital of Germany and Nuremberg, Germany, linking the D5 motorway. Pilsen has 170 000 inhabitants and is the center of a region with a long industrial tradition. The Pilsen Region has excellent transport accessibility and benefits from the proximity of the German border. At present, the Pilsen Region represents the second most developed industrial market in the Czech Republic with a Class A storage area of over 1.1 million m2. The most important logistic parks in the region are located along the D5 motorway in five main locations: Pilsen-City, Nyrany, Stribro, Bor Tachov and Přeštice.
1-23 of 23 offers Industrial and Logistics Rent 1-23 of 23 results
Most recent
Price ascending
Price descending
Size ascending
Size descending
Register to receive future email alerts for new offers that match your search criteria.
Industrial & Logistics
Rent
1 More filters
1-23 of 23 results
Specific location
Approximate location
Multiple properties