Rent
Industrial & Logistics
Size
Price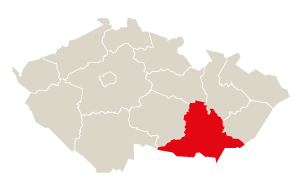 Industrial & logistics warehouses to rent - South Moravian Region | JLL Commercial real estate
The South Moravian Region and the second largest city in the Czech Republic - Brno - with 400,000 inhabitants are strategically located. Highways D1, D2 and D52 connect Brno with three European metropolises - Bratislava, Vienna and Prague. The proximity of Slovak, Austrian and Hungarian borders makes Brno and its surroundings an important logistic center for warehouse rental or development. The total area of modern industrial real estate now reaches almost 1 million m2.

Brno is the third largest sub-market of the Czech Republic for Prague and Pilsen.
1-1 of 1 offers Industrial and Logistics Rent 1-1 of 1 results
Most recent
Price ascending
Price descending
Size ascending
Size descending
Register to receive future email alerts for new offers that match your search criteria.
Industrial & Logistics
Rent
1 More filters
1-1 of 1 results
Specific location
Multiple properties