Rent
Industrial & Logistics
Size
Price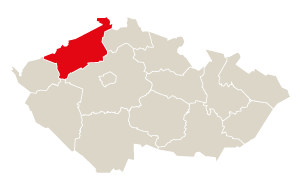 Industrial & logistics warehouses to rent - Usti Region | JLL Commercial real estate
Ústí nad Labem Region, situated northwest of Prague, has more than 800,000 inhabitants and is conveniently located at the German border. The importance of the region has increased significantly from the industrial point of view following the recent completion of the D8 motorway linking the region with Prague and German Dresden. The region has excellent transport accessibility and availability of workforce. Warehouses and development activities are concentrated in the area around the D7 and D8 motorways. The total supply of modern storage space in the Ústí nad Labem Region exceeds 400,000 m2, making it the 6th largest part of the Czech Republic.
1-23 of 23 offers Industrial and Logistics Rent 1-23 of 23 results
Most recent
Price ascending
Price descending
Size ascending
Size descending
Register to receive future email alerts for new offers that match your search criteria.
Industrial & Logistics
Rent
1 More filters
1-23 of 23 results
Specific location
Multiple properties