Rent
Industrial & Logistics
Size
Price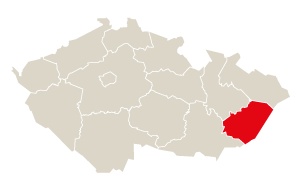 Industrial & logistics warehouses to rent - Zlin Region | JLL Commercial real estate
Zlín is the county seat of the Zlín Region in the east of the Czech Republic. It is located about 100 km from Brno and 66 km from Olomouc. The Slovak border is only 45 km from Zlín. The transport accessibility of the region has improved thanks to the recently completed sections of the motorway to Brno and Prague. The industrial real estate market in the region is still developing and does not have such a strong industrial tradition as the neighboring South Moravian and Olomouc regions. These regions also represent the biggest competition for the Zlín Region, so less than 20,000 m2 of industrial A are located in the region.
0 of 0 offers Industrial and Logistics Rent 0 of 0 results
Register to receive future email alerts for new offers that match your search criteria.
Industrial & Logistics
Rent
1 More filters
0 of 0 results
Specific location
Multiple properties